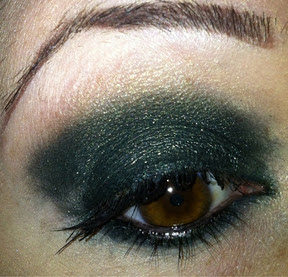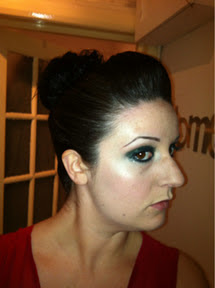 Christmas day is for family but my Christmas eve is always for friends. I always make my most sparkly effort on our night and this year was no exception.
I hunted round YouTube for some green make up ideas and found this beauty from Pixiwoo. Sam and Nic's tutorials are always easy to follow and definitely my favourite.
Loved the darkness of the green and the simplicity of using one shadow. Even had a compliment from a boy about my eyes!
I wore my most festive dress with my new gold see through brogues and of course, my new winter coat.